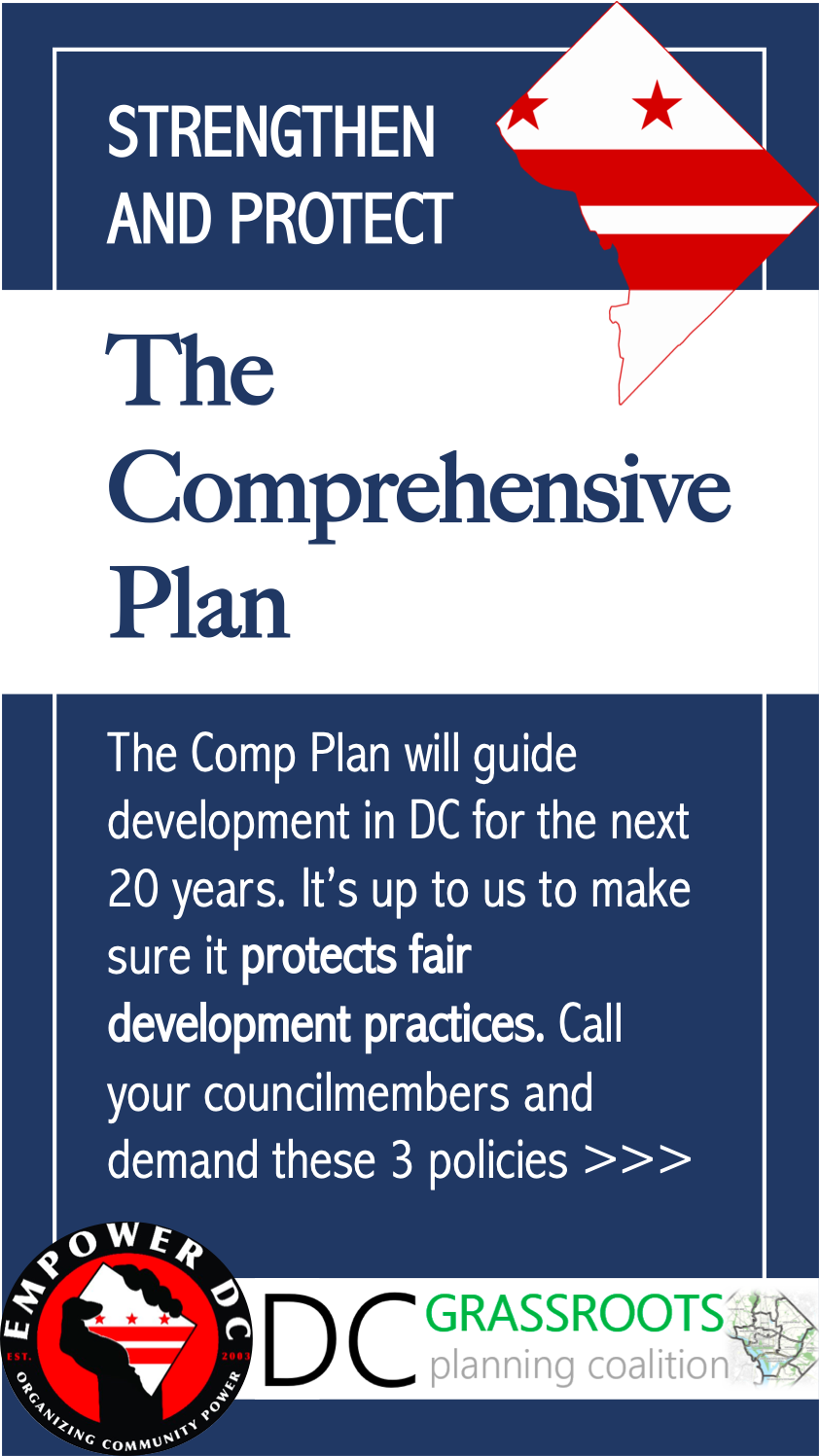 Tuesday, October 8th is an important day in the fight for safe and equitable housing. The Mayor is trying to weaken the Comprehensive Plan (the planning document guiding development for the next 20 years) to allow developers to build faster with fewer regulations. The thirteen DC Councilmembers have the choice to side with developers seeking to accelerate gentrification and displacement, or with community members seeking equitable development. Tomorrow, October 8th the DC Council will make final marks on the Framework for the Comprehensive Plan, and it's a chance to protect and strengthen the plan.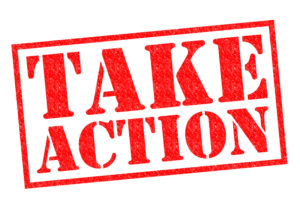 Here is what the DC Council needs to add to the Framework to create a more just planning process. To read up in detail on how these policies could work in the future, check out The Grassroots Planning Coalition blog posts on the subject.
---
Racial Equity -- Development should benefit communities of color that have been disinvested and give them real control over their future in the city.
Land Value Recapture -- Land is valuable because of the people who live on it - communities, not landowners, should benefit from land value increases.
Project Impact Assessment -- Developers, not citizens, should bear responsibility for mitigating the destructive impacts of development, like displacement and pollution.
---
In coordination with the DC Grassroots Planning Coalition, please email then call your Councilmembers TODAY for a more community-centered, just planning process. We want these changes here, and as listed in the email below.
Your efforts genuinely matter-- It's urgent Councilmembers hear from you as soon as possible. Use our easy email tool below to send your message!